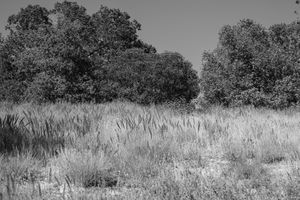 "

A singer who deserves a listen...She is a lady with an adventurous soul. " - GEORGE BENSON
What happens when a world class jazz singer returns to her Appalachian folk/country roots, then meets up with a veteran blues/rock guitarist who is also a gifted singer-songwriter? The Sun Canyon Band  brings new life to celebrated genres from Texas swing to delta blues, from lilting ballads to heartland country rock. 
WIth her honey-toned vocals and rhythm guitar, Diane Hubka reinvents herself as a folk singer, while retaining a spirit of improvisation. Combining Rick Mayock's expressive guitar work, melodic vocals, and inspiring, genre-defying originals to a dynamic rhythm section, the band interprets traditional songs as if they were written today, taking the listener along for a joyful ride!
Their new CD, co-produced by bassist Chad Watson (Ronnie Milsap, The Burrito Brothers, and Janis Ian,) is slated for release on January 20, 2023, and features special guest, extraordinary guitarist Albert Lee!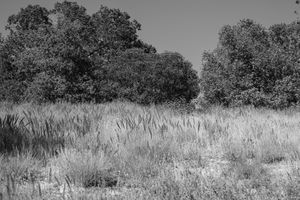 DIANE HUBKA 
Until recently, Hubka was known across the country as a jazz artist. She lived in New York City for two decades and 
became a vital member of its jazz community. After recording three albums in the Big Apple, one with saxophonist Lee 
Konitz, she moved to Los Angeles in 2005, where she recorded three more albums, and even made it big in Japan, touring 
the country multiple times. But Hubka's earlier influences came from growing up in the Appalachian mountains of Western 
Maryland, a child of the '60s folk revival. With a mother who sang in a folk group, she was a big fan of Peter, Paul & Mary, 
Joni Mitchell and Neil Young. In early 2017, upset by the outcome of the U.S. Presidential election, she turned away from 
a lifetime of jazz and went in a new direction. "I wanted to sing protest songs - - and union songs!" she laughs. "I suddenly 
felt a calling to get back to my acoustic and folk roots." 
RICK MAYOCK 
Originally from Wilkes-Barre, PA, Rick has been performing with bands and as a solo artist in the Los Angeles area and 
on the East Coast since the 1970's. He was an integral part of the Venice Beach music scene of the 70's and 80's, and 
played clubs across Southern California. Rick played for many years with rock and blues guitarist Slavin' David and in the 
band Street Smart with Peter Demian. He formed the original rock bands Spare Parts with singer Shawn O'Brien of the 
Cripples, and Primal Hearts with guitarist Linda Taylor. He is the founder and lead vocalist/guitarist of the band East of 
Lincoln, playing an eclectic blend of original rock, blues, R & B, and urban acoustic music. 
JOE CACCAVO 
Joe attended GIT where he studied with world-renowned jazz musicians Pat Martino, Ron Eschete, Joe Diorio, Tom 
Mason, Bob Magnusson, and Don Mock. After GIT he worked his way through college performing as a pit musician in 
over 20 musical theatre productions. Joe has performed with numerous bands in California, the U.S., and abroad. Over 
his career he performed with many legendary musical acts including Richard Street of the Temptations, Al Wilson, The 
Impressions, The Delfonics, The Lads, Ron Bishop, and Barbara Morrison. Joe is a regular member of the house band for 
Andy & Renees's Annual Dylanfest, and also appears with them on recordings and in concert. 
LYNN COULTER 
Lynn "Skins" Coulter was born in New Orleans, LA and came to California by way of Jackson, MS and Memphis, TN. He 
has recorded and / or toured with Leon Russell, Paul Butterfield, Dan Peek of America, Carole King, and Rita Coolidge 
including her award-winning Native American group Walela.